I (Erika) took the day off work, borrowed my niece, Chloe and joined my sister-in-law, Sarah and Kendyl for a trip to Cornbelly Corn maze at Thanksgiving point.  Who would have thought that they would be closed on a beautiful sunny Halloween.  So we had to change plans and we took the girls to see the dinosaur museum.
We had a great time with the interactive displays.  The girls especially loved  playing in the sand and water at the "erosion" table.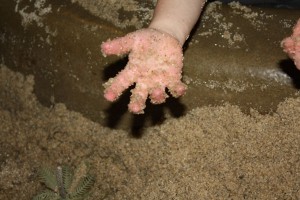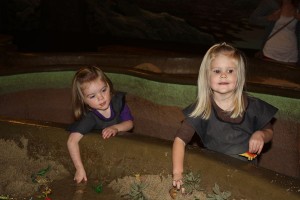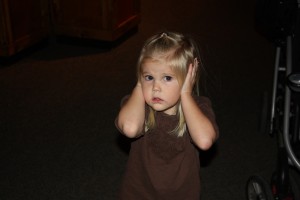 One area had dinosaur sounds and Kendyl said they were scary.  Chloe who is not afraid of anything quickly covered her ears and made the best facial expression.  She wasn't really scared 🙂
Next the girls got to dig in the sand for dinosaur bones.  The museum provided paint bushes so they could uncover the bones like paleontologists do when they find real dinosaur bones.
Afterwards we went outside to and had snacks and let the girls run and play on the grass.  We had a great time and the girls are excited to go trick-or-treating tonight!